Alan Moe Monsarrat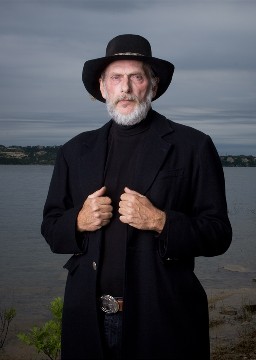 Alan Moe Monsarrat was born in the midst of mysterious and unbelievably bizarre circumstances in August of 1951. There were many babies such as Moe in Phenix City, Alabama, the town known at the time as The Wickedest City in America, babies were bought or stolen on a regular basis, then sold. Moe was raised as their own by his parents of record, George and Wilma Monsarrat. George was a distinguished military man and Wilma was a prominent local resident. Moe grew up on military posts across the United States and in Japan. He started down the path of public performance at a very early age, singing in the church choir. Having barely reached his teens, he was recruited by older members of a local band who heard him singing in the showers during gym class.
Moe played his first professional gig in 1964, singing Western pop to an enthralled pack of locals and expatriates at a Tokyo nightclub. Landing in San Antonio for his high school years, Moe joined the Texas music scene, singing and playing in a myriad of bands. He has been at it ever since then, pretty much nonstop, writing, singing, and playing five-string bass. He was a founding member of The Lotions, the first reggae band in Texas. As well as performing in Stop the Truck, Moe also fronts The Mau-Mau Chaplains, Austin's premier reggae outfit.
Moe lives on Lake Travis in Austin.