Free Music Downloads


StopTheTruck plays a wide variety of music ranging from traditional country ballads to the hardest driving reggae in the business. StopTheTruck grabs an audience and doesn't let go until the cows come home. These MP3s are not short lo-fi samples. If fact, these MP3s are full length, studio quality recordings, many captured LIVE, and are totally Free to you. Please allow time to download - this band is worth it!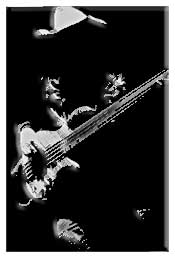 All songs are performed by StopTheTruck. Please enjoy them with our compliments!
---

On The Red Neck Riviera

Written by Moe Monsarrat as a tribute to the famous Florabama Lounge where Moe and Steve Carter performed backing up the legendary Freddy Powers at an international songwriters event. Also available on the new Sendero CD, this version by StopTheTruck was recorded live January 9, 2007 at Gino's Italian Grill in Austin, Texas.



Redneck Riviera

4.3 MB - 3:33


---

Long Gone Cold Desire

Also available on the Sendero CD,this European power hit, written by Erik Moll in the early 1990s, StopTheTruck's version is sung by Steve Carter and was also recorded live January 9, 2007 at Gino's Italian Grill in Austin, Texas.



Long Gone Cold Desire

8.1 MB - 5:45


---

Girl Like That

Written by Steve Carter, Bill Colbert and Ace Ford, Girl Like That has been a band standard for years. Recorded in 2006 at a fund raiser for the Texas Music Heritage Association, this track features StopTheTruck opening for and backing Gary P. Nunn in a performance for attendees of the Texas Independence Day Celebrity Skeet Shoot.



Girl Like That

3.8 MB - 2:43


---

Lonesome Without You

Lonesome Without You, Co-written by Moe Monsarrat and Tommy Byrd, and sung by Moe, this recording was originally intended for the never-released Sendero album and is provided courtesy of Cardinal Zen Records.



Lonesome Without You

3.6 MB - 2:35


---

Solitaire

Solitaire was written by Moe Monsarrat, however is sung by Steve Carter. This track was originally intended for the never-released StopTheTruck Sendero album and is provided courtesy of Cardinal Zen Records.



Solitaire

4.1 MB - 2:54


---

I Just Want To Fall In Love Again

Written by Steve Carter who also provides the lead vocals, I Just Want To Fall In Love Again enjoyed tremendous sales in European Markets. This recording is from StopTheTruck's widely successful 2 Step Program.



I Just Want To Fall I Love Again

4.1 MB - 2:55


---

What's New In The Studio

Take a visit to Cedar Valley Sound where Moe, Steve, and the boys just completed their long anticipated studio album, SENDERO. Already receiving international acclaim, this CD is scheduled for release August 1, 2008. Check back for release party details.



Cedar Valley Sound

Studio A